As we heard at the start of September, the number of people waiting for hospital treatment in England has hit a record high of 5.61 million, the NHS is struggling to clear the growing backlog of cases caused by Covid-19.
On Monday night, the BBC's panorama with Victoria Derbyshire showed us some of the real-life stories behind some of those numbers. Talking to some patients on the waiting list and hearing first-hand about the profound effects it is having on their lives.
The programme is a hard watch, detailing the unprecedented levels of pressure currently experienced by almost all sectors of the NHS, from GP's to access to cancer treatments, diagnostic testing, surgical procedures and more.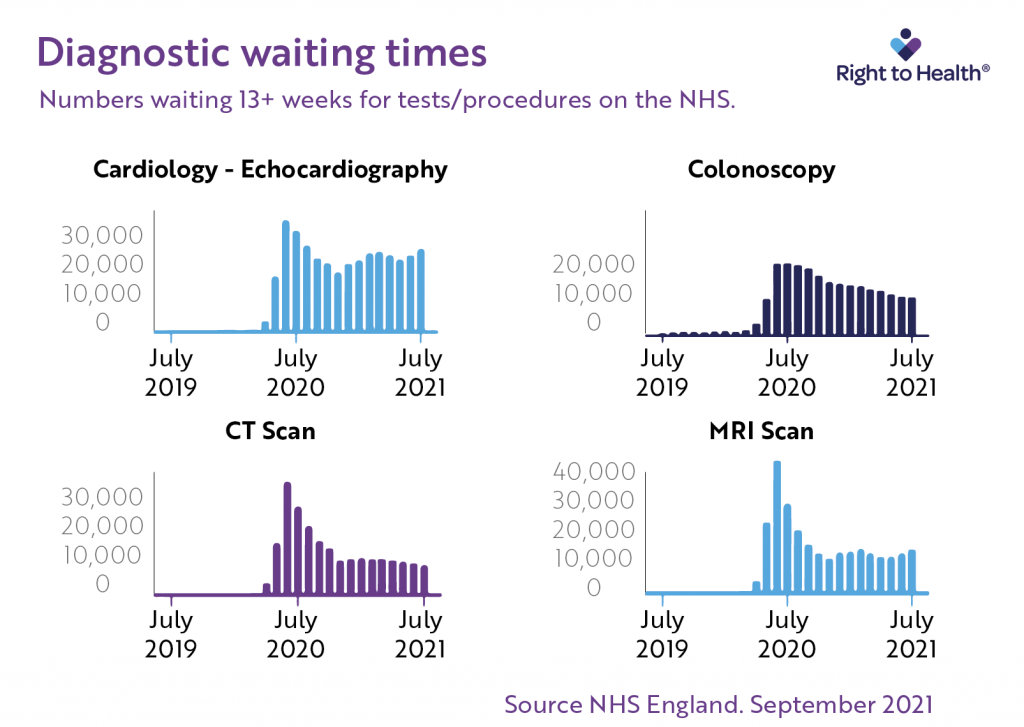 As the prime minister admitted, "I have to level with you that waiting lists will get worse before they get better". NHS waiting list numbers are expected to grow as well as the amount of time patients will have to wait.
In the programme, Victoria Derbyshire met Brenda who is one of 62,000 patients who've been waiting more than 12 months for joint replacement surgery. We heard the devastating effect waiting 14 months for a double hip replacement has had on Brenda.
"I need to get my life back, but I just don't know when or if that will ever happen" Brenda Pugh.
Victoria Derbyshire stated "I don't know how you get on with your life, while you are waiting for something as significant as that to help you live normally. For a growing number of people waiting for 6,12, or even 24 months is just too much to cope with, both physically and mentally."
When considering whether to take out private health insurance and whether it's the right choice for you. It's important to consider the cost of not being able to work as well as your quality of life while waiting, an additional cost you might not have considered while waiting is the cost of pain relief.
The charity Versus Arthritis's new research shows that more than half of those waiting for surgery report being in pain every single day. These patients face an average cost of £1,739 a year to keep their pain at bay, through things like private physio appointments and over-the-counter painkillers.
The programme revealed exclusive research showing just how many people are now considering turning their backs on the NHS and going private instead.
BBC Panorama – NHS: Wait or Pay was on BBC One on Monday 27 September at 19:35 BST, and is currently available on the BBC iPlayer.